About Us
How we became Dirty...
Dirty Unicorn was founded in the midst of the COVID-19 pandemic when Baz, the Dirtiest of Unicorns, found his travel agency suddenly… not going anywhere…  
In a desire to express himself in a new manner (and suddenly WAY too much time on his hands) he began soaping.  In a short time he found that not only was the process both soothing and satisfying but his concoctions and experimentations brought joy to people around him.  
A short while later, after a chance meeting he joined MADE Mercantile in beautiful downtown Woodstock, GA where his products quickly became a community staple. After gaining momentum he was soon joined by his Husbicorn, Stoney and the two of them have been making all the things that make life wonderful since. 
Most recently, Baz has had the honor of being dubbed "one of the nation's finest Makers" by becoming a featured competitor on Meet Your Makers Showdown hosted by Crissy Metz, LeAnne Rimes, and Mark Mantano streaming only on discovery+.
Unfortunately, Baz is also a bit risqué and entirely too fond of puns and thus our unique lifestyle brand was given shape.  
With each of our lines having a unique design ethos we are certain you'll soon become a Dirty Unicorn too!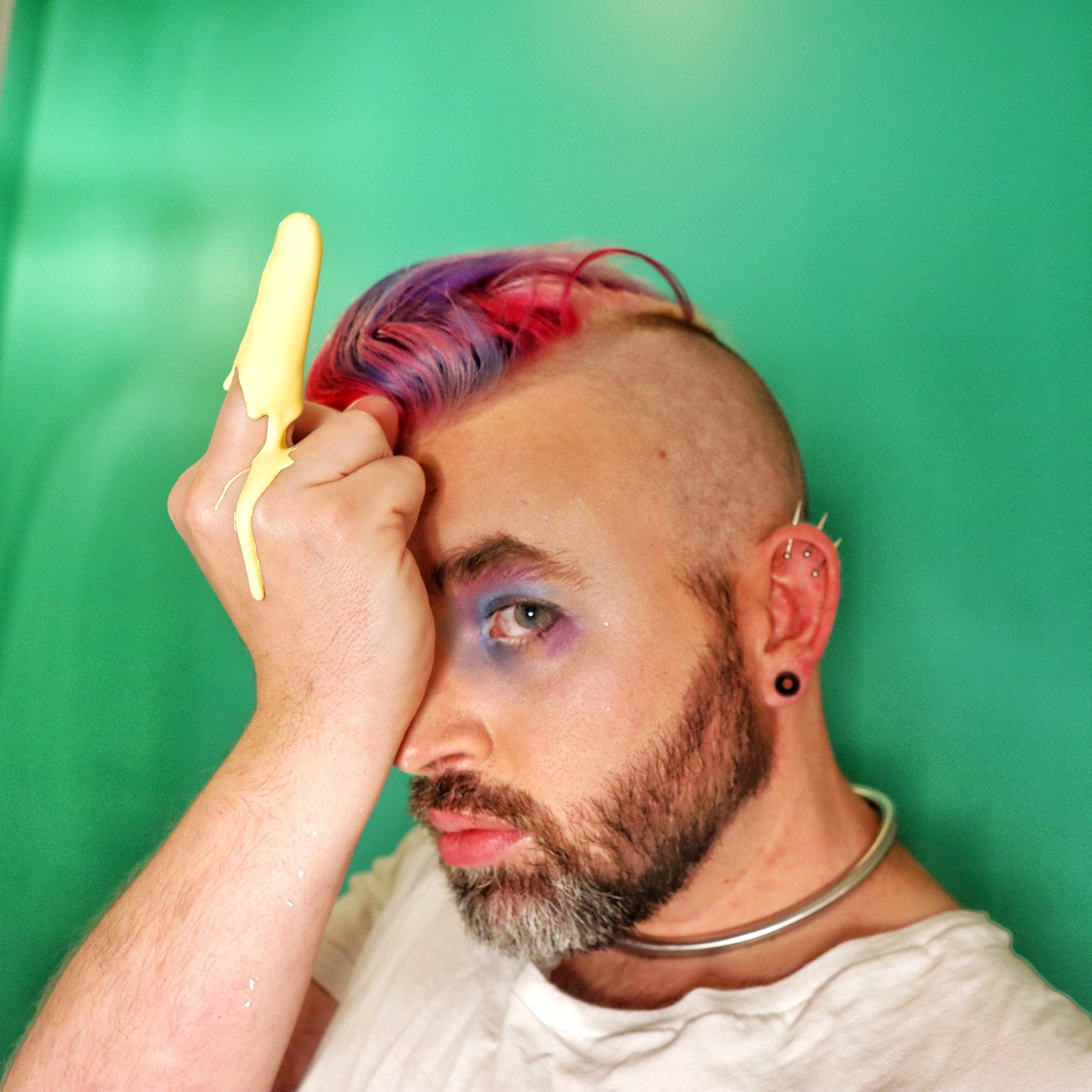 We Make Our Own Horns
We are unicorns, but unfortunately human too. So we even have to make our own horns by hand!
If you ever need to deploy "The Dirty Unicorn Salute" for... reasons... just tell them you were thinking about your favorite Soapmakers!